The Narcotics Anonymous message " is that an addict, any addict, can stop using drugs, lose the desire to use, and find a new way to live."
Public Relations (PR) is a subcommittee of the South Coast Area Service Committee of Narcotics Anonymous. PR aims to inform the public that Narcotics Anonymous exists and provide information about how and where to find it. Our administrative duties as the PR subcommittee are to act as a resource and coordinating body for the PR efforts for the South Coast Area of Narcotics Anonymous while maintaining a close working relationship with CA Regional PR. Our PR activities include educating and informing the local fellowship of ongoing PR, including presentations, learning days, forums, and conferences, and carrying the message of recovery through billboards, bumper stickers, posters, radio, and TV Public Service Announcements. We want to ensure that no addict seeking recovery needs die without having had a chance to find a better way of life.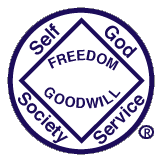 Come by & see what PUBLIC RELATIONS is all about. You will be rewarded in ways you never thought possible!
PR meets on the 3rd Tuesday of the month at Woody's Diner in Laguna Hills at 5:30 pm
Have you ever wanted to be of service to Narcotics Anonymous? Have you wanted to give back what was so freely given to you? Well here is your chance. Volunteer for the PHONE LINES.