Public Information (PI) is a subcommittee of the South Coast Area Service Committee of Narcotics Anonymous. The purpose of PI is to inform the public that Narcotics Anonymous exists, and provide information about how and where to find it. All activities directed to that end shall be carried out in accordance with the Twelve Traditions and Twelve Concepts of Narcotics Anonymous. We want to assure that no addict seeking recovery need die without having had a chance to find a better way of life. From this day forward may we provide the necessary services.
The basic functions of PI are:
1. To open and maintain lines of communication:
a.) Between NA and the general public
b.) Between the area and regional PI subcommittees
c.) Between members of NA and various NA Groups.
2. To respond to all requests for information in a timely and effective manner. To be sure requests are handled at the appropriate level of service while remaining consistent with our Ninth Tradition.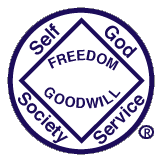 Have you ever wanted to be of service to Narcotics Anonymous? Have you wanted to give back what was so freely given to you? Well here is your chance. Volunteer for the PHONE LINES.
Come by & see what PUBLIC INFORMATION is all about. You will be rewarded in ways you never thought possible!